---
Clearly Better ProtectionTM
---
Our flagship product will be our clear zinc sunscreen with our UV exposure stamp built into the cap. Our patent pending double flip top cap will allow you to quickly and easily stamp your skin and apply sunscreen by simply flipping the cap in opposite directions.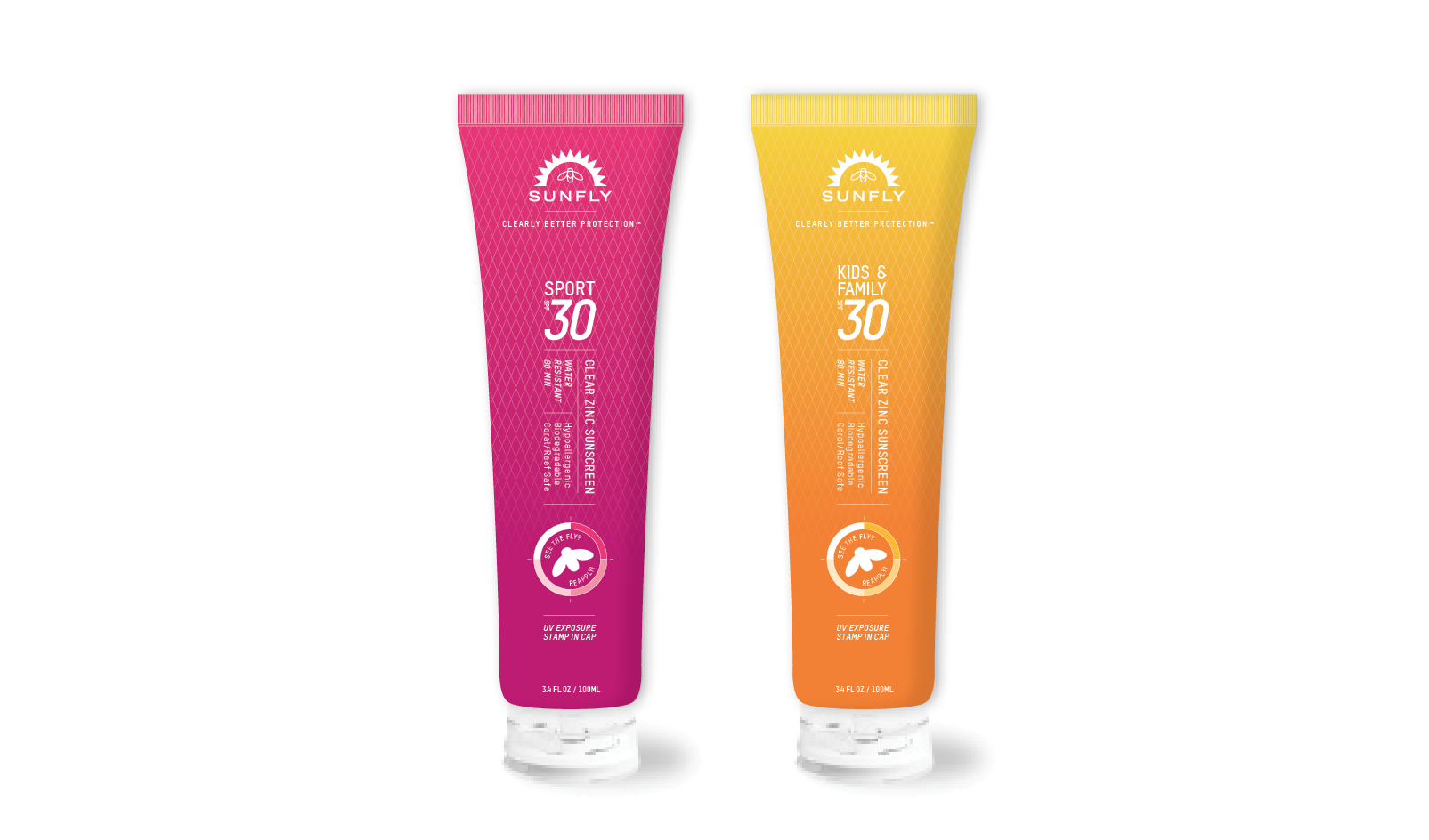 ---
SunFly Universal UV Exposure Stamps
---
SunFly intends to produce a pre-inked stamp, similar to what is shown here, that will work with any SPF rated sunscreen. Our 2nd generation ink will be both an UV indicator (See the Fly? Reapply!), as well as a dosimeter—telling you when you have reached your max UV for the day.